IFC Water Congress in Denmark
6. October 2021

-

7. October 2021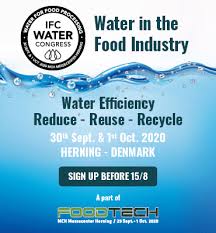 The IFC Water Congress 2020 has been postponed to 6th and 7th October 2021.
The programme will be the same as planned for this year, targeted water and food enthusiasts, with possible up-to-date adjustments.
In 2021, the congress will take place together with the International Food Contest and Hi Tech & Industry Scandinavia in Herning, Denmark.